New Inventory Available at Shaheen Chevrolet in Lansing, MI
6.13.19: Our family owned and operated dealership has served the surrounding Lansing community since 1970, and we're proud to offer the largest inventory of all Chevrolet models in the area. We have plenty of great options for you to explore, whether you're looking for a fuel-efficient sedan or a tough-as-nails pickup truck. Click to read more!
How Much Can the 2019 Chevy Silverado 1500 Tow?
Chevy introduced the next generation of Silverado 1500 trucks earlier last year, displaying an all-new pickup that's been redesigned from top to bottom. Along with the complete cosmetic update, the 2019 Silverado 1500 is offering drivers updated performance ratings.

Naturally, truck enthusiasts are coming forward with some questions about the new model's capability. Chief among them -- how much can the new Silverado 1500 tow?

There isn't a single answer to this question. The 2019 Silverado 1500 is available in multiple trim configurations and has several available engines. The engines themselves have the greatest impact on towing ability.

To start with, Chevy is offering a new base engine. In place of the old 3.6-liter V6, the new Silverado 1500 gets a 4.3-liter V6 that produces 285 horsep...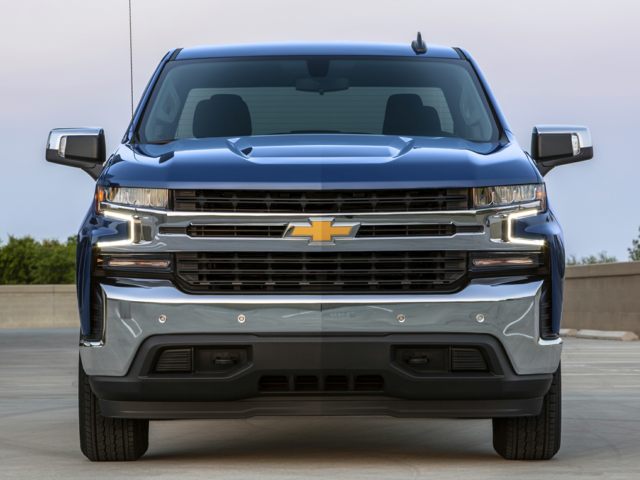 Get Vehicle Maintenance Tips for Winters in Lansing
Cold, snowy weather can impact your drives whether you're heading to class in East Lansing or driving south for the winter, which is why having your car maintenance up to date is so vital. As we know all too well, there are quite a few differences between winter driving and spring, fall, and summer driving, and this is especially true for certain parts of your car. Well, we've highlighted some of the winter maintenance jobs you should have done during the cold months, which you'll see below.

How to Prepare Your Car for Winter Months in Charlotte, MI!
The first part of your vehicle to check in the winter is what will be dealing with that snow and ice: the tires. Having the right winter tires on can help Mason, MI drivers keep traction even on a sheet of ice, and you should also monitor the...
Differences Between Front- and All-Wheel Drive in Lansing Winters

When deciding on the next car to buy around Charlotte, MI, the choice between all-wheel drive (AWD) and front-wheel drive (FWD) is a big one. This decision, of course, changes from driver to driver and model to model, but we know many new car shoppers from East Lansing and beyond have questions about the differences between these drivetrains. That's why we've put together a page with all the info you'll ever need when trying to find what makes front- and all-wheel drive different from each other, so you'll have all you need to make the right decision! See more below.

Why Do Many Grand Rapids Drivers Prefer All-Wheel Drive Chevy Models?
The big difference between front-wheel drive and all-wheel drive is easy to tell from their names. Front-wheel drive only sends engine power to the forward...
Chevy Truck History
Our Lansing dealership is celebrating the proud Chevy truck history of 100 years of business. Come down to test drive your next model.
Signs Your Chevy Needs Service
Our Lansing service center will let you know the important signs that your Chevy needs to be serviced. Call (877) 371-3499 to make an appointment.
Is the Chevy Equinox All Wheel Drive?
Looking for a vehicle that handles well on slippery roads? Look no further than the Chevy Equinox.
Which Chevy Models Have AWD?
Find out which Chevy models at our Lansing dealership are AWD!
2018 Chevrolet Silverado HD vs Ford Super Duty Drag Racing
3/16/2018: Find out how the Chevy HD and Ford Super Duty manage in a drag race. Call our Lansing Chevy dealer at (877) 371-3499 for more info.
How Much Can the 2018 Chevy Silverado 1500 Tow?
3/07/2018: Find out how much you can tow in Lansing with the 2018 Chevrolet Silverado 1500.
Does the Chevy Equinox Have Third-Row Seating?
2/2/2018: Does the Chevy Equinox have third-row seating? Read here as our Owosso area Chevrolet dealership reveals the answer!